Kanwar wrote:

NITZ V1505 wrote:

Kanwar wrote: Don't worry everything would be taken care of smiley1


smiley20 Im sure the amp will be more than capable .On the intake fan I suggest a filter to keep the tunnel free of dust as the fan will be sucking in alot of air.



Filter gets clogged of dust and moisture , hence i always stay away from it and the intake fan will not be mounted directly on face plate, some trick is there at work , stay tuned for chassis pics but it will take time.
Obstructed air flow is not good idea.
This amp had lot's of power, also reputation for channels overheating and blowing, even in 4 ohm stereo.
smiley11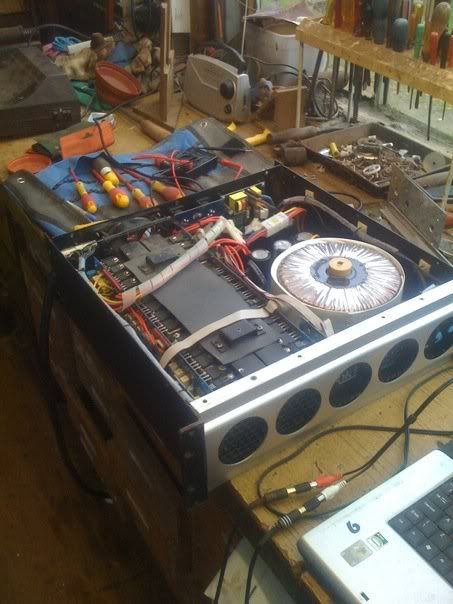 On many amps, rear/front air filters are service items.
So, small price to pay really, for most efficient air flow front to back. smiley2
Is there not a standard sized filter for standard fans ?
Could this layout be used, but with no transistors on the underside?
Coolest running amps I've ever used,
http://imageshack.us/f/168/tampproinnen.jpg/